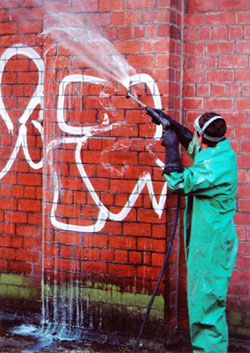 Hartserve Ltd was established in Clydebank in 1980 and has evolved into a premier cleaning company working throughout the central belt of Scotland.
Ian Hart, Managing Director of Hartserve joined the family business in 1992 and has developed it into the company it is today.
The underpinning philosophy at Hartserve is that where there is a cleaning or maintenance requirement a solution can be found. Adapting to changing times and the changing demands of a wide portfolio of clients the company has developed a product range that it feels can cover any requirement.
Hartserve are, however, never complacent. There is always room for improvement and the market is constantly monitored for new more efficient products and methods, which are quickly adopted into the services offered.
Our compliment of twenty-two staff is adept at tackling all cleaning and maintenance requirements in an efficient and professional manner.
Testament to this is the impressive list of clients who retain the services of Hartserve. These include local authorities, social work departments, housing associations and many professional and commercial organisations.